About us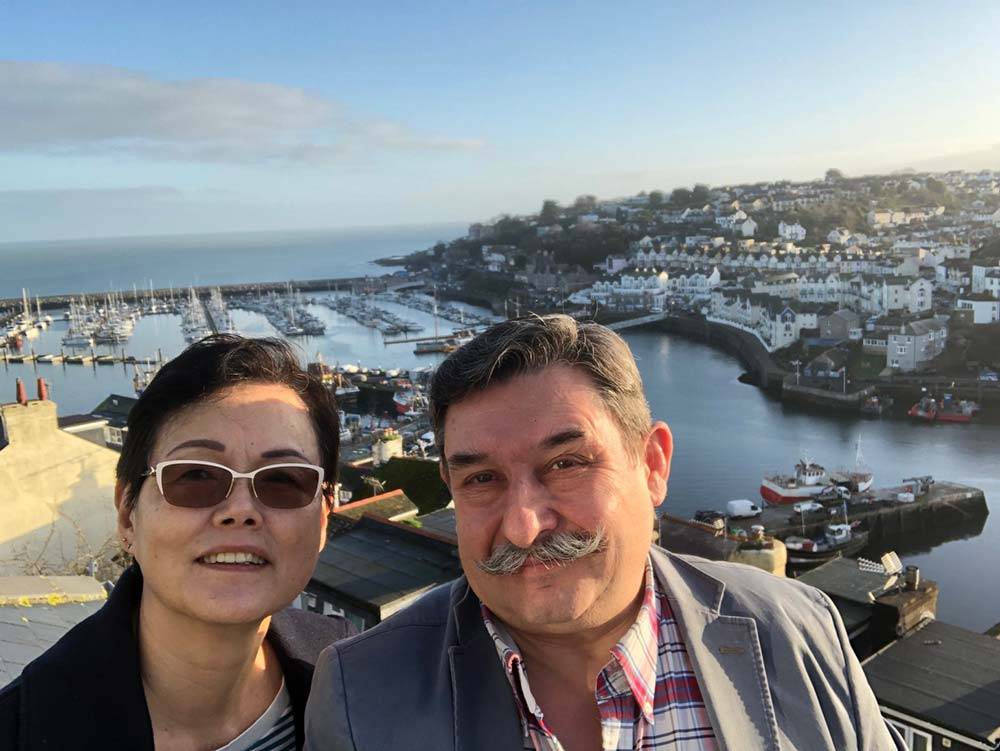 Nathalie from Mauritius who speaks French, English, Mauritian Creole, Mandarin & Hakka arrived in Paris to study in the fashion industry. Whilst in Paris Nathalie met Hervé from Brittany who speaks French & English, at that time a handsome boy, who after spending sometime in the catering school of Thonon les Bains, was doing his compulsory military service in the Ministère de la Défense in December 1975 We then get married in 1978. We embarked into a long journey in the catering industry, first in UK, Waltons Restaurant, then at the Waterside Inn in Bray on Thames, then, we went to Reunion Island next to Mauritius for four years, where our first son, Nolan was born. Sun City in Bophutatswana next to South Africa was our next stop, Hervé was there as a Restaurant Manager, Nathalie was working for the Bingo. After this, we came back in London where Hervé worked at the Meridien Hotel, then a four years adventure in a Casino in London, The Barracuda Club. Two additions to the family, Florent in 1987 and Oliver in 1991 were born in London, both of them became professional chefs. Nolan and Florent are now running successfully a Restaurant & Jazz Club in Kennington, London called the "Toulouse Lautrec".
In August 1991, we finally opened our dream French seafood Restaurant called "The Lobster Pot" in Kennington, London. Nathalie was taking care of the front of the house while Hervé was the grumpy French chef in the kitchen, and this for 25 years. It was a fabulous adventure, but in 2016, we realised that it was time to take care of ourselves, and we closed down our darling Lobster Pot.
25th of July 2019 was the day we visited Brixham, we fell in love with this town, that day was the beginning of our journey to acquire "Beacon House" and ultimately to run a small but lovely Bed & Breakfast. Hervé, originally from Brittany dream to live by the sea, Nathalie, originally from Mauritius was missing the seaside ambiance, we both worked in the hospitality industry for all our working life and when you get hooked with that kind of living, it is very difficult to stop!