About us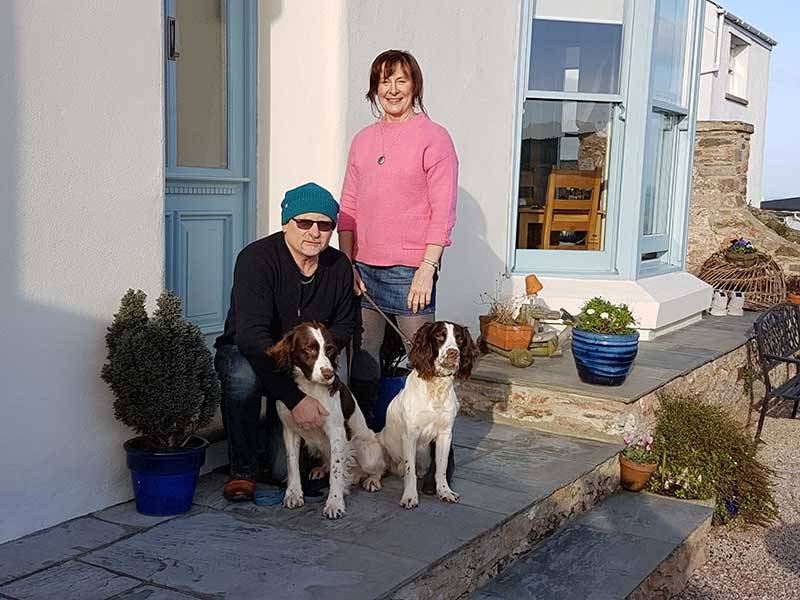 Amanda grew up in Marlow on Thames, Buckinghamshire and attended Pipers Corner School, Great Missenden then went to South Devon Technical College where she studied Hotel & Catering Management. She moved to Marlborough in 1990 and worked for Wiltshire Council for over 17 years as a Sports Development Officer. She has four sons Chris, Tom, Ben and Fred.
"Nigel & Amanda have really got it spot on… they are very passionate about what they do"
I (Nigel) was born and grew up in Oldham, Greater Manchester and attended Oldham Hulme Grammar school. I moved to Marlborough in the mid 1990's further to securing a position in Vodafone (Newbury) heading up their retail development programme. I've got two boys Nick and Alex.
25th February 2011 was the day we visited Brixham and day one of our journey to acquire Prospect House and ultimately to realise Amanda's dream to run a b&b, Nigels' dream to live by the sea, Henry's (our springer) dream to swim with the seals...and now we have an addition to the family, Lenny who's dreaming of just being a cheeky, naughty but loveable springer!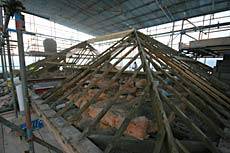 About the project
Once we acquired Prospect House and No1 Prospect Steps the first objective was to convert the two houses back to their original detached entity. So started over 8 months of working 16 hours a day, seven days a week, with Amanda continuing to work for Wiltshire Council and commuting down to Brixham every weekend... oh and did I mention living in a 14ft 6" long caravan parked on the drive for 9 months?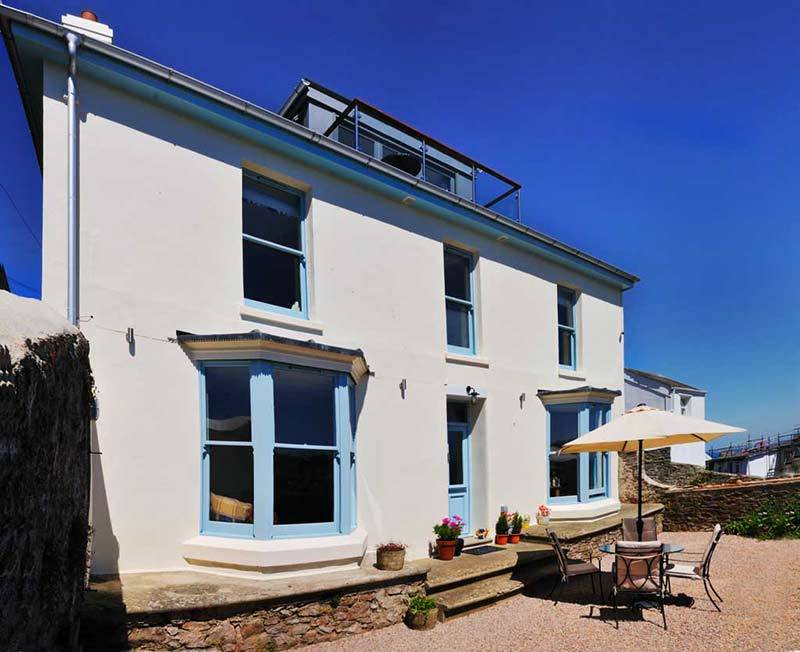 Completing the project on time to such a high standard would not have been possible without commited local tradesman to whom we we will always be grateful. Every wall and ceiling was re-plastered, skimmed or rendered, every square inch was decorated, all the original floor boards were taken up, relaid, sanded down and treated. New plumbing and heating system was fitted, a total re-wire, a new roof, two new chimneys and much much more.
Our objective was to retain and enhance as much of the heritage and character of the house as we could but at the same time introduce modern amenities and facilities for our guests. One week later than planned, on the 1st June 2012 we opened Beacon House Bed & Breakfast to our first paying guests, the rest as they say, is our future!